Wallace and Gromit: A Grand Day Out
Build a rocket, bring an appetite and shoot for the moon with Wallace and Gromit. (24-minute video)
Type: Just for Fun Video
Curriculum: Just for Fun
Works With: LeapPad Academy, LeapPad Ultimate, LeapPad Jr., LeapFrog Epic Academy Edition, LeapFrog Epic, LeapPad Platinum, LeapPad3, LeapPad Ultra, LeapPad2, LeapPad1
Publisher: Aardman Animations
© NFTS 1989
Details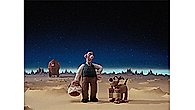 Overview
When the duo runs out of cheese for the picnic, it's off to the moon since "everybody knows the moon's made of cheese."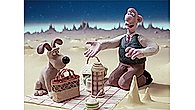 Cheese pleasers
Discover that the moon is made of cheese, and meet the moon's mechanical caretaker, The Cooker.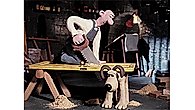 Fuselage fun
Find out how a couple of stray strips from Wallace's rocket help the moon robot fulfill his dreams.