Roly Poly World: LeapTV edition
Team up with friends to build words and battle bugs at Roly Poly World.


Number of Players: 1-2

Number of Controllers: 1-2
(Multiplayer feature requires two controllers.)
Type: Active Learning Game
Curriculum: Spelling
Notable: Multiplayer feature
Works With: LeapTV
Publisher: LeapFrog
Classic Control
Based on the LeapPad game Roly Poly World
Details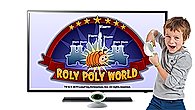 Overview
Join the Roly Poly family on a rollicking trip to Roly Poly World and use the LeapTV classic controller to explore 20 levels of fun.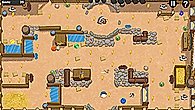 Learning in motion
Roll the controller to quickly collect gold coins, find gems, herd cowbugs and battle bandit and pirate bugs.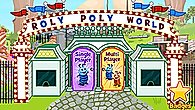 Collaborative play
Play with a friend using a second controller and work together to collect all of the gems!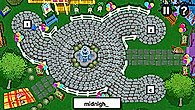 Spelling skills
Advance to the next level by matching letters with their sounds and building words.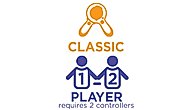 Way to play
Use the LeapTV classic controller for fast-paced gameplay.
Teaches
Skills
Phonics
Spelling
Word Building
Internet connection may be required for programming update.