LeapStart™ STEM (Science, Technology, Engineering and Maths) with Problem Solving 30+ Page Activity Book
Experiment with early STEM (Science, Technology, Engineering and Maths) and problem solving skills to help Professor Hamlin Hamster build a robot. Teaches 14 primary school STEM and problem solving skills including predicting and testing an outcome, selecting problem-solving strategies and more.
Type: Book
Curriculum: Science
Works With: LeapStart 3D, LeapStart Preschool Success, LeapStart Go, LeapStart, LeapStart Preschool, LeapStart Primary School
Details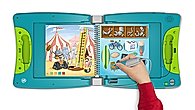 Overview
Help build a robot using STEM skills from creating circuits to testing robot limbs with 30+ replayable activities.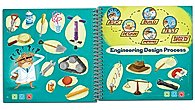 Scientific design
Go through the engineering design process of designing, building, testing and improving a robot.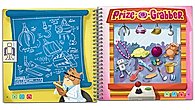 Build the best robot
Use blueprints and graphs to pick the right robot parts for different conditions.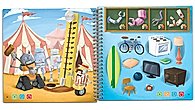 Test for strength
Test and compare different power and strength sources to see which will work best.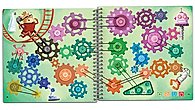 Put it in gear
Trace a path of cogs to see what series will connect the robot parts to make him move.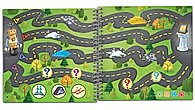 Design and improve
Review the engineering design process to make sure your designs work.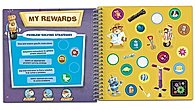 Plus 25+ interactive rewards stickers
Includes 25+ interactive reward stickers that are earned for mastering activities.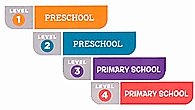 About the series
The LeapStart library is a leveled series that grows from Preschool (Level 1) to Primary School (Level 4) (sold separately).
Dimensions
Product dimensions: 18.8Wx17.9Hx1.8D
Product weight: 0.27 kg
Teaches
Skills
Engineering
Forces & Motion
Making Observations
Problem Solving
Simple Machines