LeapStart® Daily Routines with Health & Wellness 30+ Page Activity Book
Join the Learning Friends as they share their day, exploring the important daily routines that keep us happy, healthy and safe! Teaches 16 daily routine and wellness skills including healthy routines, understanding time, weather, the seasons, expressing emotions and more.
Type: Book
Curriculum: Daily Routines
Works With: LeapStart 3D, LeapStart Preschool Success, LeapStart Go, LeapStart, LeapStart Preschool, LeapStart Primary School
Details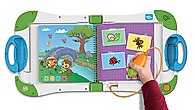 Overview
Join the Learning Friends as they introduce daily routines and healthy habits in 40+ replayable activities.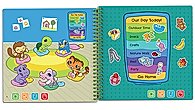 Circle time
Learn about feelings and identify emotions as everyone shares how they're feeling and why.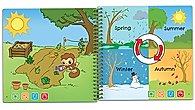 Weather & seasons
Learn about the four seasons and how to pick the right clothes as the weather changes.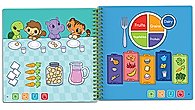 Healthy eating
Explore food groups, learn about polite manners and help prepare a healthy lunch for friends.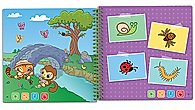 Adventure walk
Enjoy outdoor fun exploring nature and using your senses to spot familiar animals.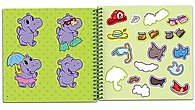 Plus 100+ interactive stickers
Includes 100+ interactive stickers that help bring the learning to life.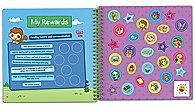 Plus 25+ interactive rewards stickers
Includes 25+ interactive reward stickers that are earned for mastering activities.
Dimensions
Product dimensions: 18.8Wx17.9Hx1.8D
Product weight: 0.23 kg
Teaches
Skills
Daily Routines
Food & Nutrition
Health & Hygiene
Neighbourhoods & Communities
Weather & Seasons