LeapStart® Around Town with PAW Patrol
PAW Patrol is on a roll!
Learn about jobs and places in Adventure Bay and help everyone in town by solving problems with Ryder, Skye and the rest of the PAW Patrol.
Works with all LeapStart Systems. Animation feature available when played with LeapStart 3D.
Type: Book
Curriculum: Problem Solving
Works With: LeapStart 3D, LeapStart Preschool Success, LeapStart Go, LeapStart, LeapStart Preschool, LeapStart Primary School
Publisher: LeapFrog
©2017 Spin Master PAW Productions Inc. All Rights Reserved. PAW Patrol and all related titles, logos and characters are trademarks of Spin Master Ltd. Nickelodeon and all related titles and logos are trademarks of Viacom International Inc.
Details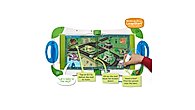 Interactive book
The LeapStart™ stylus reads invisible dots on every page to trigger engaging audio that includes questions, challenges, songs, jokes and more to teach school and life skills in new, exciting ways.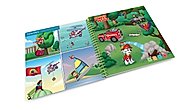 No pup too small
Using the PAW Patrol pup's unique skills and special tools, explore places around town and solve problems and respond to emergencies.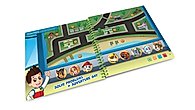 School and life skills
Introduces school skills such as position words, maps and professions, and builds life skills such as logic and problem-solving.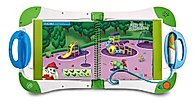 30+ activities
Includes more than 30 replayable activities such as touch-and-talk games, problem-solving puzzles and more.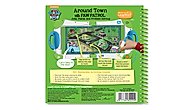 Play again
Most replayable activities are designed with two levels so that kids can play and learn at their own pace and move up when they're ready.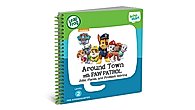 About the series
The LeapStart™ library is a levelled series that grows from Preschool to Primary School (each sold separately).
Teaches
Skills
Culture & People
Problem Solving
Vocabulary