LeapStart® 3D Pixar Maths in Action with Listening Skills
Learn Maths and Listening Skills with Dory, Dash and Cruz Ramirez!
This book featuring favourite Pixar pals introduces real-life math and listening skills through exciting activities, games, puzzles and more.
Type: Book
Curriculum: Mathematics
Works With: LeapStart 3D, LeapStart Preschool Success, LeapStart Go, LeapStart, LeapStart Preschool, LeapStart Primary School
Publisher: LeapFrog
© 2018 Disney/Pixar
Works with all LeapStart Interactive Learning systems. Features animation when played with LeapStart® 3D.
Details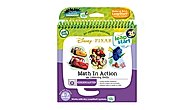 This book talks!
Tap the pictures and numbers on every page with the stylus to magically bring this book to life.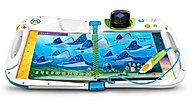 Animation bring the book to life
Enhance the learning with amazing 3D-like animations when played with LeapStart® 3D.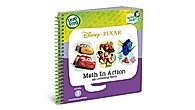 Learn with the Pixar pals
Explore maths and listening skills with Lightning McQueen and Cruz Ramirez, Dash, Violet and Elastigirl, and Dory, Nemo and Hank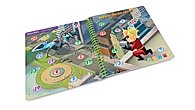 School and life skills
Teaches preschool maths and listening skills.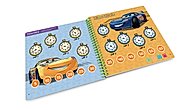 30+ activities
Includes more than 30 replayable activities such as touch-and-talk games, creative challenges, problem-solving puzzles and more.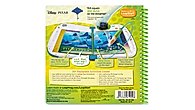 Replayable fun
Many replayable activities are designed with two levels so that kids can play and learn at their own pace and move up when they're ready.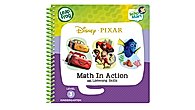 20+ interactive reward stickers
Includes more than 20+ interactive reward stickers that are earned for mastering activities.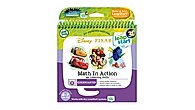 About the series
The LeapStart library is a leveled series that grows from Preschool upwards (each sold separately).
Dimensions
Product dimensions: 18.8Wx17.9Hx1.8D
Product weight: 0.27 kg
Teaches
Skills
Counting
Geometry
Geometry and Data
Listening Comprehension
Numbers
Problem Solving