Details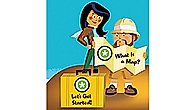 Overview
Explore countries, continents and landmarks, review map symbols, find fun facts and play games with the whole family.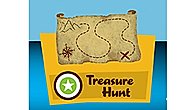 Interactive games
Reinforce the learning with a 2-sided map featuring 300+ interactions and 30+ learning activities.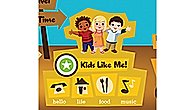 World languages
Listen to kids around the world describe their lifestyles and learn how to say "hello" to children in countries around the world.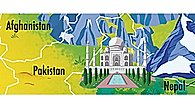 Double the fun
Find mountains, waterfalls and more on the physical map. Identify countries and bodies of water on the political map.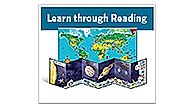 About the series
Supports reading development by providing children with knowledge-building opportunities in areas of personal interest.
Dimensions
Product dimensions: 52.9Wx30Hx6.4D
Product weight: 1.15 kg
Teaches
Skills
Map Skills
World Geography
World Languages
The Learning Difference
The LeapReader™ Reading & Writing System uses scientifically based teaching methods to help a child learn to read and explore new topics. Educational experts on LeapFrog's Learning Team work to ensure that the LeapReader system teaches core skills—and that the learning is wrapped in fun topics that engage children.
Actual LeapReader products may vary.