LeapBuilders® Wild Animals
Build and learn in a world of talking blocks.
Learn about animals and first words while building this 14 piece animal set, with blocks made for little hands. The set will respond with over 40 phrases, sounds and songs whenever one of the double-sided blocks are inserted into the Smart Star™ unit. Children can also use blocks from other LeapBuilders® sets to create and learn even more.
Curriculum: Various
Publisher: LeapFrog
Details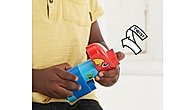 Interactive Smart Star™ Unit
Smart blocks trigger sounds and learning phrases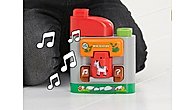 Movable Blocks
Bring your creations to life by twisting the blocks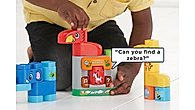 Music
Press the light-up music button to hear fun songs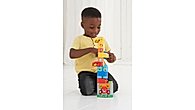 Questions
Press the light-up question button and the house will ask you to find a block.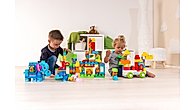 Building Fun
Create your own animals or match the pictures on the building cards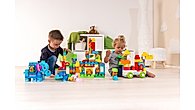 Mix and Match
Add blocks from other LeapBuilders™ sets for more fun!
Teaches
Skills
Animals
Colours
Music & Rhythm