Cartoon Director
Star in your own cartoons! Use your creativity to make short animated movies featuring yourself and your family and friends. Customise them by adding your own photos for the characters' faces and drawings for backgrounds. Narrate them with the microphone.
Type: Creativity
Curriculum: Creativity
Works With: LeapPad Ultimate, LeapPad Jr., LeapPad Platinum, LeapPad3, LeapPad Ultra, LeapPad2
Publisher: LeapFrog
Details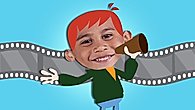 Overview
Make fun, personal animated movies with family, friends—and creativity!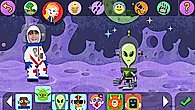 Creative expression
Use creativity to star in—and narrate—original movies.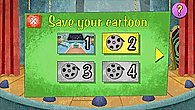 Story sequence
Learn about story sequence while shooting animated stories with family and friends.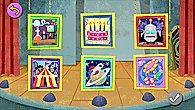 Custom characters
Add photos for characters' faces and drawings for backgrounds.
Teaches
Skills
Creating with Technology
Creative Expression
Story Sequence
Important: This app is compatible only on LeapPad2. This app is one of the included downloads for your LeapPad2.