Details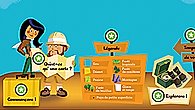 Overview
Explore countries and map symbols, discover fun facts and play 10 family-friendly games on a jumbo interactive map.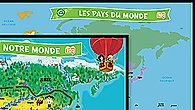 Double-sided fun
Find mountains, plains and more on the physical map. Then flip it over to explore countries and bodies of water.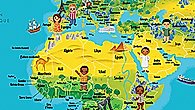 World languages
Listen to children around the world describe their lifestyles, and learn how to say "hello" in their languages.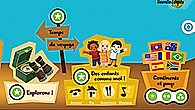 About the series
Supports reading development by providing children with knowledge-building opportunities in areas of personal interest.
Dimensions
Product dimensions: 53.4Wx31.5Hx6.4D
Product weight: 1.4 kg
Teaches
Skills
Map Skills
World Geography
World Languages
The Learning Difference
Interactive maps are a great way for young children to explore the world and build basic map skills. Fun facts and engaging games inspire children to make real world connections with the settings of their favourite stories.
French language products will not appear on your child's Learning Path. LeapFrog Enterprises, Inc. All Rights Reserved © 2010