Details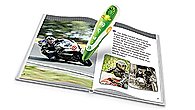 Overview
Climb aboard a boat and learn how it floats, and blast into space to see how rockets race—with 500+ audio responses.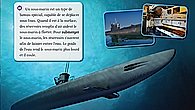 Science
Get a green light for learning! Look at a combustion engine, learn how trains use magnets and see how submarines submerge.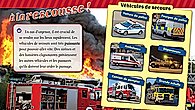 Vocabulary
Boost your child's vocabulary with "fuel," "horsepower" and other great words that move them to read.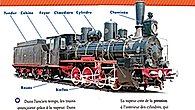 Fun facts
Discover even more about things that soar with action-packed photos of jumbo jets, fire engines and steam trains.
Dimensions
Product dimensions: 19.7Wx23.5Hx1D
Product weight: 0.36 kg
Teaches
Skills
Physical Science
Reading Comprehension
Thinking Like a Scientist
Vocabulary
The Learning Difference
Tag books tap into children's natural curiosity and inspire them to explore. By connecting Tag to a computer you can see your child's progress, expand the learning with fun activities and get personalized skill insights.
Actual Tag products may vary. Tag device sold separately.