RockIt Twist™ Handheld Gaming System
Twist, turn, play and learn with the RockIt Twist™ rotatable, single-player game system with three profiles! Four sides of colorful, light-up controls include buttons, dials, a spinner, slider, switch and D-pad to provide a totally unique way to play exciting video games. During game play, one of the eight game controls will light up to indicate when each control is needed throughout a game. Nurture three adorable virtual RockIt Pets™ that hatch and grow from eggs. 12 preloaded games across five game play categories have three levels of difficulty that help kids learn skills including literacy, math, problem-solving and creativity all while having fun! Since there's no need for Wi-Fi, kids can play anywhere. Listen to your own music with the built-in MP3 player. Volume controls and headphone jack are also included. Game packs (sold separately) include more games, plus a new RockIt Pets™ virtual pet and a RockIt Pets™ figure to match. For ages 4-8 years. Rechargeable batteries included.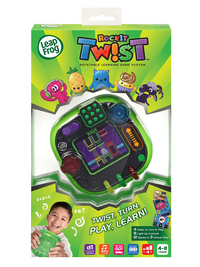 RockIt Twist, Wrist Strap, Parent's Guide
Details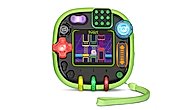 Light-up game controls
Four sides of colorful light-up controls to turn and play include a switch, spinner, dials, buttons and D-pad that surround the screen for a unique play experience.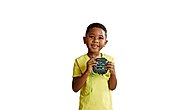 MP3 Player
Add your own music via USB and play it using the built-in speaker with volume control or plug headphones (sold separately) into the headphone jack.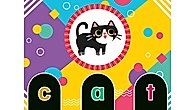 Learning games
Explore literacy, math, problem solving, science, creativity and social-emotional skills through three levels of age-appropriate curriculum.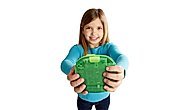 Compact and portable
Perfectly sized for kids' hands and doesn't require Wi-Fi so it's great for on-the-go play.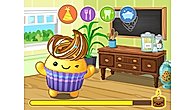 Virtual RockIt Pets™
Nurture, play and grow three virtual pets.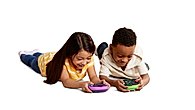 Three profiles
Includes two regular profiles and a guest profile. Both regular profiles can save their progress and grow their own pets.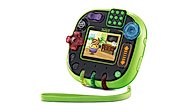 Soft bumper
Protective bumper is designed to help protect against short drops.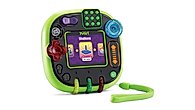 Themed game packs
Download more games, plus get a new RockIt Pet™ virtual pet and figure to match (each sold separately).
RockIt Twist Game Packs
Download additional RockIt Twist™ game packs from the LeapFrog® App Center for more exciting learning games and new RockIt Pets™ virtual pets.
A computer with an internet connection is required to download game pack content to the RockIt Twist™ device with the included USB cable. Each game pack sold separately.
Teaches
Skills
Creativity
Literacy
Mathematics
Problem Solving
Social Emotional