LeapStart® Preschool Success (Pink)
Experience the magic of the LeapStart® Preschool Success interactive learning system. This system grows with your child and gets them excited about learning with interactive touch-and-talk pages. Touch-and-talk activities that include games, puzzles and creative challenges enhance learning to help kids build math, reading, problem-solving skills and more. Scout & Friends Math With Problem-Solving and an additional activity book are included. The easy-to-hold stylus is comfortable for kids of all ages and promotes proper writing grip.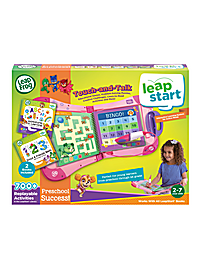 LeapStart® System, Scout & Friends Math With Problem-Solving Activity Book, Additional Activity Book, USB Cable, Quick Start Guide
Details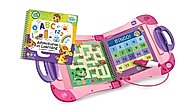 Interactive learning
LeapStart® is a complete learning system that magically brings books to life with brightly colored pages and interactive audio.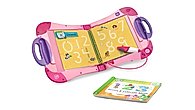 Explore with the stylus
The magic behind LeapStart® is a stylus that reads invisible dots on every page, triggering questions, challenges, songs, jokes and more.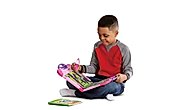 Play activities
Features touch-and-talk games, creative challenges, problem-solving puzzles, math mazes and more with 30+ activities in every book.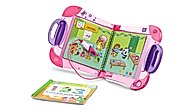 Advance to the next level
Progress from preschool to first grade with a library of activity books including a Learn to Read book set. A computer with an internet connection is required to download books onto the system.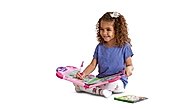 Grows with you
Most replayable activities are designed with two levels so that kids can play and learn at the right level and move up when they're ready.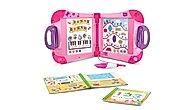 Teaches important skills
Each book seamlessly blends fun with skills from problem-solving to reading that are important to a child's development.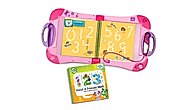 Replayable fun
Every activity across the library is designed to be played again and again for endless discovery.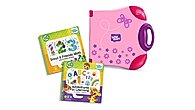 Includes two books
Start playing right away with the Scout & Friends Math With Problem-Solving book and an additional activity book.
LeapStart activity books
The LeapStart™ library has more than 700 activities that include touch-and-talk games, creative challenges, problem-solving puzzles, math mazes and more with 30+ activities in every book (sold separately)
Teaches
Skills
Letters
Numbers
Phonics
Problem Solving
The Learning Difference
"With LeapStart®, children engage with real books packed with activities to build key skills from counting and problem-solving to phonics and vocabulary. Tapping to hear words sounded out and completing activities help children start building independent reading skills and confidence with print." Carolyn James, Ph.D., LeapFrog Learning Expert