LeapStart® Learn to Read Volume 2
Start shaping your child's tomorrow, today.
Encourages children to touch pages, pictures, individual letters and words to help build advanced reading skills such as vowel teams and consonant blends.
Type: Book
Curriculum: Phonics
Works With: LeapStart 3D, LeapStart Preschool Success, LeapStart Go, LeapStart, LeapStart Preschool & Pre-Kindergarten, LeapStart Kindergarten & 1st Grade
Publisher: LeapFrog
Details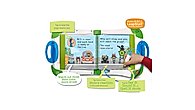 Say it
Allows your child to hear each word.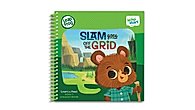 Sound it
Helps your child recognize letter sounds in words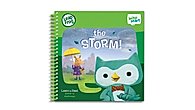 Spell it
Lets your child hear how a word is spelled.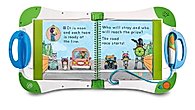 Words in this story!
Interactive Words You're Learning spreads include activities that preview words in the story.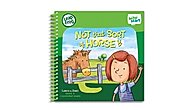 Stories for young readers
Each book focuses on short "a" words, consonant blends or consonant digraphs such as "sh", "th" and "wh".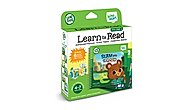 About the series
The LeapStart™ Learn to Read series is a leveled series that grows from preschool to first grade.
Teaches
Skills
Consonants & Blends
Phonics
Reading Comprehension
Sight Words
Vowels