Monster Reserve
The monsters in this reserve are hungry, and they eat only words. Match shapes to clear the game board and find letters to make words to feed to the monsters!
Type: Learning Game
Curriculum: Spelling
Works With: LeapPad Ultimate, LeapPad Jr., LeapPad Platinum, LeapPad3, LeapPad Ultra, LeapPad2, LeapPad1
Publisher: LeapFrog
Details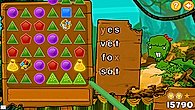 Overview
Solve 60+ puzzles to feed mouth-watering words to hungry monsters.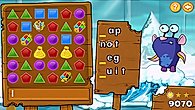 Read & feed
Match three or more identical shapes to clear the game board and release hidden power-up and letters.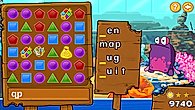 Spelling skills
Use phonics and spelling skills to complete words and feed hungry monsters.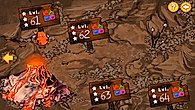 Personalized
Curriculum starts at the appropriate age level to support each child's learning needs.
Teaches
Skills
Consonants & Blends
Phonics
Spelling
Word Building
The Learning Difference
Players match shapes to reveal letters and build words with increasingly complex spelling patterns. As spelling skills improve, players move from completing words with single consonants and vowels to spelling whole words with consonant blends and digraphs, long vowel teams and advanced vowel combinations.
TM & © 2014 LeapFrog Enterprises, Inc. All rights reserved.