LeapTV™ Dance & Learn Educational, Active Video Game
Shake, spin, flap and hop to the tune of nine dance games. Play with family and friends or dance a solo jam. Build momentum and early reading skills: LeapTV brings the dance party to your house.


Number of Players: 1-4

Number of Controllers: 1-2

Child appears on-screen. This game includes 2-4 player simultaneous body motion and turn-based gameplay. (Multiplayer feature requires a single controller.)
Type: Active Learning Game
Curriculum: Reading
Notable: Child appears on-screen; Multiplayer feature
Works With: LeapTV
Publisher: LeapFrog
Body Motion
Details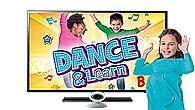 Overview
Feel the beat and move those feet to nine dancing games that help build early reading skills.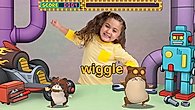 Freestyle freeze
Put the "act" in action verbs! Walk, wiggle, shake and shimmy as characters call out words. Freeze when the music stops!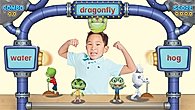 Dance machine
Wave both arms in the air to make compound words. Complete three new words, and make up an original dance!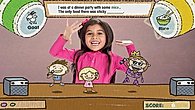 Rhyme time
Beat on the drum to complete Doodleburg rhymes. Enough correct answers will earn players a drum solo!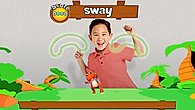 Dance like a dino
Shake, shake! Flap, flap! Listen and mimic the dinosaur's moves to dance to the music. The more matches, the more fun!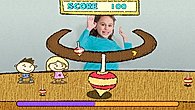 Doodle dance
Dance like feathers in the breeze to see a flying feather pattern on screen. Twirl and shake to make the screen come to life.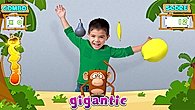 Banana boogie
Reach up, move around and smack fruits—big and small, green and purple, striped and bumpy—according to adjectives.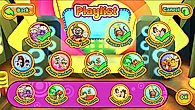 Party mix
Play the games in a random sequence, select specific games or customize a set of dances for a dynamic dance party!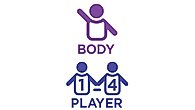 Ways to play
Use body motion to dance, twist, twirl and more! Kids can see themselves on TV—no controllers needed.
Teaches
Skills
Compound Words
Phonics
Sight Words
The Alphabet
Vocabulary
Word Sounds & Rhyme
The Learning Difference
Children dance to upbeat activities that can reinforce their understanding of action verbs and similes. They get ready for reading success by building vocabulary, recognizing letters and words, blending sounds into words and creating compound words. —Carolyn J., PhD, LeapFrog Learning Expert
Internet connection may be required for programming update.