Get Ready for Kindergarten: Rocks and Roly Polies
Discover Earth science with the adorable and fun Roly Polies. Roll through their underground world and learn about rocks and minerals. Then, join four kindergartners in the garden, and help them find incredible materials hidden just beneath our feet!
Type: Learning Game
Curriculum: Science
Works With: LeapPad Academy, LeapPad Ultimate, LeapPad Jr., LeapFrog Epic Academy Edition, LeapFrog Epic, LeapPad Platinum, LeapPad3, LeapPad Ultra, LeapPad2, LeapPad1
Publisher: LeapFrog
Details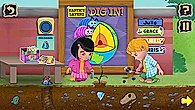 Overview
Explore an underground world and collect a variety of underground wonders—all while learning about Earth science!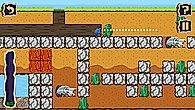 Dig in
Draw paths for the Roly Polies to follow as they roll around obstacles and collect different rocks and minerals.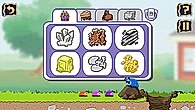 Earth science
Learn about identifying rocks and minerals—including sandstone, limestone and marble.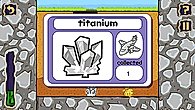 Fun flashcards
Discover underground wonders that are used to create things—learn what pencils and airplanes are made of!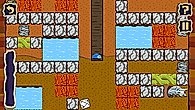 Replayability
Play through 24 underground worlds—each larger and more challenging than the last.
Teaches
Skills
Earth & Space Science
Logic & Reasoning
Problem Solving
The Learning Difference
"In Rocks and Roly Polies, children learn about rocks and minerals and their everyday uses alongside their Roly Poly friends. Children create a virtual rock collection that includes sedimentary, igneous and metamorphic rocks. Children can extend their learning by exploring flashcards about weather, the plant lifecycle, seasons, the water cycle, and the phases of the moon." –Elizabeth B., Learning Expert