Disney Fairies: Tinker Bell and the Lost Treasure
Choose from 20 different math skills to practice in this customizable Neverland adventure!
Type: Learning Game
Curriculum: Mathematics
Notable: Custom math skills*
Works With: LeapPad Ultimate, LeapPad Jr., LeapPad Platinum, LeapPad3, LeapPad Ultra, LeapPad2, LeapPad1
Publisher: LeapFrog
Disney elements © Disney
Details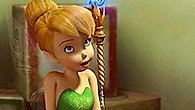 Overview
Help Tinker Bell finish the Autumn Sceptre to replenish the Pixie Dust Tree in time for the great autumn revelry!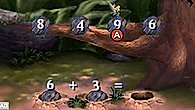 Custom math skills*
Choose the mathematics skills just right for your child and download them to your game for a custom learning experience!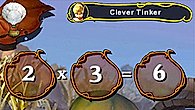 8 magical scenes
Solve multiplication problems throughout Never Land, including Pixie Hollow, Havendish Stream and a sunken pirate ship.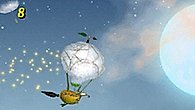 Race to the finish
Join Tinker Bell, Terence and Blaze for a wild flight as you pilot the Pixie Dust Express!
Teaches
Skills
Addition
Early Algebra
Multiplication
*Customization feature only available in certain mini games.