LeapStart® 3D Scout & Friends Maths with Problem Solving
Explore maths and more with Scout and friends!
Join puppy pal Scout and his favourite friends as they play and explore counting, number recognition and problem solving.
Type: Book
Curriculum: Mathematics
Works With: LeapStart 3D, LeapStart Preschool Success, LeapStart Go, LeapStart, LeapStart Preschool, LeapStart Primary School
Publisher: LeapFrog
Works with all LeapStart Interactive Learning systems. Features animation when played with LeapStart® 3D.
Details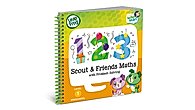 Overview
Join puppy pal Scout for a math adventure and learn about numbers and problem solving in 30+ replayable activities.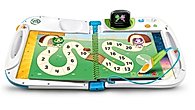 Animation bring the book to life
Enhance the learning with amazing 3D-like animations when played with LeapStart® 3D.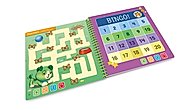 Bingo dash
Race and tap through all of the numbers in order, and then listen up for a simple Bingo game.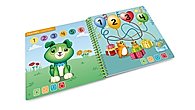 Problem solving picnic
Use problem solving skills to find out who brought more or less to the picnic.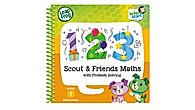 Plus 25 interactive rewards stickers
Includes 25 interactive reward stickers that are earned for mastering activities.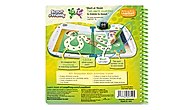 Hide and seek garden
Listen for the numbers and then tap on the correct watering can to find where Penny is hiding.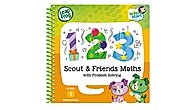 Count treasures
Help Scout and Violet count puppy treasures, and then find groups of the same number of things.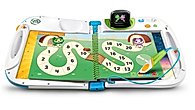 About the series
The LeapStart library is a leveled series that grows from Preschool upwards (each sold separately).
Dimensions
Product dimensions: 18.8Wx17.9Hx1.8D
Product weight: 0.27 kg
Teaches
Skills
Counting
Number Recognition
Numbers
Problem Solving