LeapReader™ Write It! Talking Words Factory™ Activity Set
Learn to build and write words at the Talking Words Factory.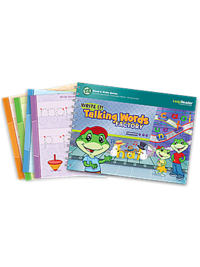 What's in the box

• Write It! Talking Words Factory™ Workbook
• 25 Extra Sheets of Special, Mess-free Writing Paper
Type: Activity set
Curriculum: Handwriting
Works With: LeapReader
Publisher: LeapFrog
Details
Overview
Explore early phonics with Leap, Lily, and Tad at the Talking Words Factory.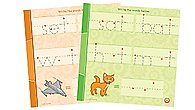 Mess-free writing
Trace and write words with stroke-by-stroke audio support, and see each letter magically appear on mess-free paper.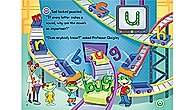 Word building
Watch the Word Whammer and Sticky-Ick-o-Rama use vowels as word-building glue, and then combine letters to form words!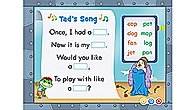 Vowels and rhyming
Learn about short vowel sounds and use consonant blends to create rhyming words with common ending sounds.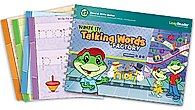 About the series
The Read and Write series supports reading and writing development with LeapFrog™ mess-free writing paper.
Dimensions
Product dimensions: 18.3Wx28.5Hx3.6D
Product weight: 0.47 kg
Teaches
Skills
Handwriting
Vowels
Word Sounds & Rhyme
The Learning Difference
With Write It! Talking Words Factory, children write in missing short vowels to complete words, build new words by changing short vowel sounds, and select pairs of rhyming words to create a fun song. Engaging activities that integrate reading and writing are designed to reinforce letter-sound associations and phonological awareness—skills children need as they learn to decode text and spell new words.
Not compatible with Tag™ Reader