LeapReader™ Book: PAW Patrol: The Great Robot Rescue
Help PAW Patrol save the day in Adventure Bay. Use reading skills to catch Ryder's Robo Dog and clean up the town. Explore new vocabulary and sight words, practice problem-solving and have fun with long and short vowels.
Type: Book
Curriculum: Vocabulary
Works With: LeapReader
Publisher: LeapFrog
©2013 Spin Master PAW Productions Inc. Nickelodeon and all related titles and logos are trademarks of Viacom International Inc.
Details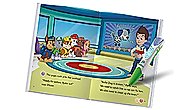 Overview
Join PAW Patrol as they catch Ryder's lost Robo Dog and save Adventure Bay!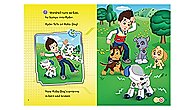 Reading skills
Join the pups on an adventure and learn basic words with regular short vowel and long vowel spelling patterns.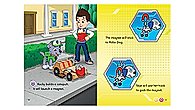 Vowel sounds
Learn about short vowels, long vowels and sight words like "are," "have," "also" and "the."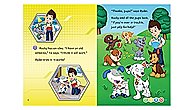 Sight words
Learn to recognize and remember sight words as PAW Patrol finds and fixes Robot Dog.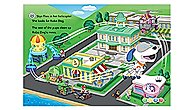 Activities
Help boost problem-solving skills, reading comprehension and confidence with the PAW Patrol pups!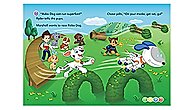 About the series
The Early Reading Series is designed to build core phonics skills and support children as they proceed at their own pace toward independent reading.
Dimensions
Product dimensions: 17.5Wx28.9Hx1.3D
Product weight: 0.27 kg
Teaches
Skills
Problem Solving
Sight Words
Vowels
The Learning Difference
"Read about the pups solving problems in a format that includes basic words with regular short vowel and long vowel spelling patterns." – Carolyn J, PhD., LeapFrog Learning Expert
LeapReader device sold separately.