Stretchy Monkey
Swing through 20 levels of captivating physics-based gameplay.
Type: Learning Game
Curriculum: Patterns
Works With: LeapPad Academy, LeapPad Ultimate, LeapPad Jr., LeapFrog Epic Academy Edition, LeapFrog Epic, LeapPad Platinum, LeapPad3, LeapPad Ultra, LeapPad2, LeapPad1
Publisher: LeapFrog
Details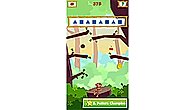 Overview
Help Stretchy Monkey bring food to his family by solving matching and pattern problems.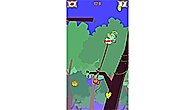 Fun with physics
Use the LeapPad touch screen to stretch out your monkey friend, then let go and watch him fly through the treetops!