Scout & Friends: The Magnificent Museum of Opposite Words
Learn new words at a fun and interactive museum full of opposites. (33-minute video)
Type: Learning Video
Curriculum: Opposite Words
Works With: LeapPad Academy, LeapPad Ultimate, LeapPad Jr., LeapFrog Epic Academy Edition, LeapFrog Epic, LeapPad Platinum, LeapPad3, LeapPad Ultra, LeapPad2, LeapPad1, LeapTV
Publisher: LeapFrog
Details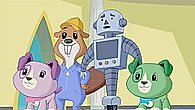 Tail-wagging fun
Join Scout & Friends as they use their vocabulary skills to help the Beaver Brothers open The Museum on time!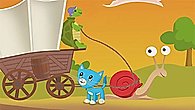 Explore opposites
Learn about synonyms, word building and opposite words such as loud/quiet and fast/slow.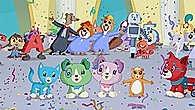 Sing and learn
Catchy songs will have kids cheering for more as they sing and learn along with Scout.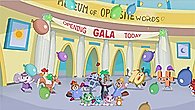 Enjoy bonus features
Sing along to bonus songs, bop to Scout's music video, "Being a Puppy," hear curriculum commentary and more.
Teaches
Skills
Opposites
Vocabulary
Word Building
The Learning Difference
Exploring synonyms and antonyms (words with opposite meanings such as fast and slow) gives children more ways to describe the world, fostering language development and comprehension.