Scout & Friends: Phonics Farm
When their magical toy car whisks Scout, Violet, Eli and Penny away to Phonics Farm, ABC antics ensue. (35-minute video)
Type: Learning Video
Curriculum: Phonics
Works With: LeapPad Academy, LeapPad Ultimate, LeapPad Jr., LeapFrog Epic Academy Edition, LeapFrog Epic, LeapPad Platinum, LeapPad3, LeapPad Ultra, LeapPad2, LeapPad1, LeapTV
Publisher: LeapFrog
Details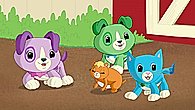 Fun on the farm
Head on down to the Phonics Farm for a day of ABC antics with Scout & Friends.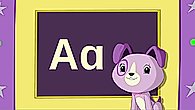 Explore the alphabet
Get in shape with an athletic alligator, console a sad seal, converse with a high-pitched horse and more.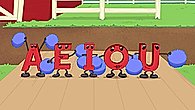 Build phonics skills
Learn along with your puppy friends as they recognize letters and letter sounds.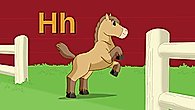 Enjoy bonus features
Sing along to bonus songs, bop to Scout's music video, hear curriculum commentary and share an included book.
Teaches
Skills
Animals
Phonics
The Alphabet
The Learning Difference
Children who can recognize letters with confidence have an easier time learning letter sounds and word spellings.