Ricochet Robot Pinball
Get into the action with 36 levels of high-speed pinball! Learn pattern recognition and sequencing through exciting gameplay, but make sure to watch out for holes and keep the balls moving.
Type: Learning Game
Curriculum: Mathematics
Works With: LeapPad Academy, LeapFrog Epic Academy Edition, LeapFrog Epic
Publisher: InLight Media
© 2015 InLight Entertainment, Inc. All rights reserved.
Details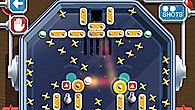 Overview
Play action-packed games of pinball and learn pattern recognition and sequencing, all while racking up big wins.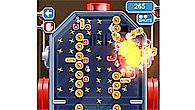 Get the ball rolling
Fling your balls from the start location in each level to collect items, break through walls, pick up power-ups and more.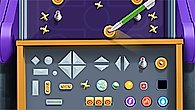 Level up
Create unique levels in the custom level editor. Edit the levels created and save them to play later, too.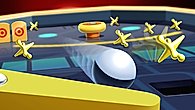 Earn big points
Keep pinballs in play using the paddles in each level and by watching out for holes to score some major points.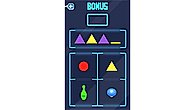 Pattern play
Have fun with 36 levels of endless pinball play and arcade action that teach school-ready skills.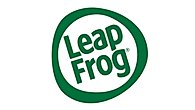 Kid appropriate
This app includes no third-party ads or in-app purchases.
© 2015 InLight Entertainment, Inc. All rights reserved.