Numbers Ahoy™
Join Tad and Lily on an undersea math adventure to rescue their puppy pal, Scout, from pirates! (35-minute video)
Type: Learning Video
Curriculum: Mathematics
Works With: LeapPad Academy, LeapPad Ultimate, LeapPad Jr., LeapFrog Epic Academy Edition, LeapFrog Epic, LeapPad Platinum, LeapPad3, LeapPad Ultra, LeapPad2, LeapPad1, LeapTV
Publisher: LeapFrog
Details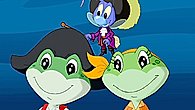 Overview
Join Tad and Lily as they use number sense to save their puppy Scout from pirates.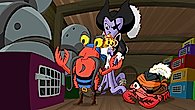 Navigate the deep
Watch as the kids wield counting, grouping and estimating skills against foes such as sharks, crabs and Pirate Pythagoras.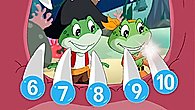 Count on yer mates
See numbers in a whole new way with help from the lovable LeapFrog crew!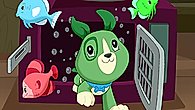 Enjoy bonus fun
Sing along to four learning songs, watch short vowel shorts and bop to Scout's music video, "Being a Puppy."
Teaches
Skills
Counting
Estimation
Number Recognition
The Learning Difference
Through an exciting story, clever animations and memorable songs, children develop a fundamental understanding of early number concepts.