Lula the Ladybird
Help Lula the Ladybird stay cool using problem solving and spatial reasoning skills.
Type: Learning Game
Curriculum: Puzzle/Logic
Works With: LeapPad Academy, LeapPad Ultimate, LeapPad Jr., LeapFrog Epic Academy Edition, LeapFrog Epic, LeapPad Platinum, LeapPad3, LeapPad Ultra, LeapPad2, LeapPad1
Publisher: LeapFrog
Details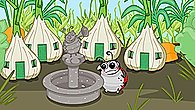 Overview
Use logic, reasoning and problem solving skills to collect dew drops, fix the water fountain and beat the heat.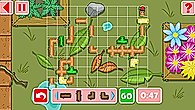 Spatial skills
Fix broken branches by adding and rotating pieces, and stop spinning twigs to form a twig-errific path for Lula to cross.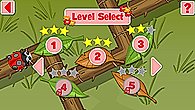 Replayability
Progress through 20 levels of increasing difficulty and get the highest star ranking by completing each level as fast as possible.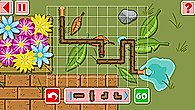 Creativity
Let creativity flow, and design original paths for Lula once all paths are repaired.
Teaches
Skills
Logic & Reasoning
Spatial Reasoning
Visual Puzzles