LeapTV™ Mr. Pencil™ Presents DoodleCraft
Create a unique and ever-changing world. Build and customize buildings, and go on creative quests to unlock and explore 5 different neighborhoods. Share a world with a friend or make separate islands! The learning adapts to each player's level for just the right challenge.


Number of Players: 1-2

Number of Controllers: 1-2

Child appears on-screen. This game includes 2-player simultaneous gameplay. (Multiplayer feature requires two controllers.)
Type: Active Learning Game
Curriculum: Creativity & Life Skills
Notable: Child appears on-screen; Multiplayer feature
Works With: LeapTV
Publisher: LeapFrog
Classic Control, Body Motion, Pointer Play
TM & © 2015 LeapFrog Enterprises, Inc. All rights reserved.
Details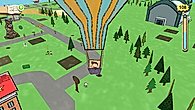 Overview
Build and customize the ultimate island destination! Get up and get creative: paint, scrub, sort and explore.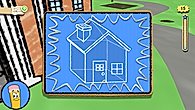 Build a world
Build and paint structures to bring the island to life. Earn blueprints and tools along the way for never-ending fun!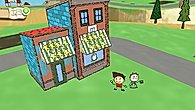 Complete quests
Go on quests for local inhabitants to unlock and explore 5 neighborhoods. Find treasure, collect quest items and more.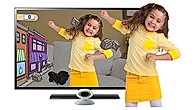 Keep it tidy
Use body motion to smash and recycle items, clear away obstacles and scrub buildings. Work as a team to tidy up town!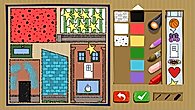 Create and customize
Select a blueprint to color and customize. Add patterns, doors, windows, glitter—let creativity run wild!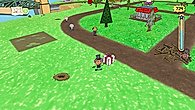 Find hidden objects
Use observation and matching skills to find locations and objects around the island, and unlock new tools.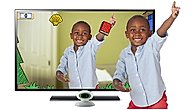 Sort and classify
Use body motion to grab and sort objects based on their color or type.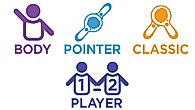 Ways to play
Use classic control to navigate. Build and paint with the pointer, and use body motion to smash, grab, scrub and sort.
Teaches
Skills
Art & Drawing
Creative Expression
Sorting & Classifying
Spatial Reasoning
The Learning Difference
"This game combines exploratory and guided play to foster creativity. Exciting quests challenge children's spatial and motor skills as they explore new art tools and techniques. Then, they apply what they've learned to create their own world to play in." –Clement C., Ph.D., LeapFrog Learning Expert
Internet connection may be required for programming update. This game includes 2-player simultaneous gameplay. (Requires 2 controllers.)