LeapSchool Maths
Help LeapSchool students fix their school using maths skills.
Type: Learning Game
Curriculum: Mathematics
Works With: LeapPad Ultimate, LeapPad Jr., LeapPad Platinum, LeapPad3, LeapPad Ultra, LeapPad2, LeapPad1
Publisher: LeapFrog
Details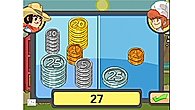 Overview
Build your child's knowledge of mathematics as they help out the LeapSchool students!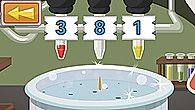 Weight & volume
Explore weight and volume by mixing up special bubble bath potions.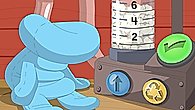 Create stuffed animals
Learn about measurements, proportions and geometry when you make stuffed animals and create games.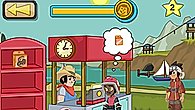 Raise funds
Design, create and sell stuffed animals, video games and more to raise money to make repairs around LeapSchool.
Teaches
Skills
Addition
Counting
Early Algebra
Money Skills
Number Recognition
Subtraction