Get Ready for Preschool: Grace's Attic Exploration
Find fascinating items in Grace's attic, and return to the classroom to sort them according to scientific criteria. Discover basic scientific tools, and learn about making observations in the world.
Type: eBook
Curriculum: Science
Works With: LeapPad Academy, LeapPad Ultimate, LeapPad Jr., LeapFrog Epic Academy Edition, LeapFrog Epic, LeapPad Platinum, LeapPad3, LeapPad Ultra, LeapPad2, LeapPad1
Publisher: LeapFrog
Details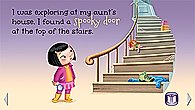 Overview
Join Grace for classroom show and tell, and explore characteristics of living and non-living things.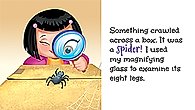 Making Observations
Build scientific observation skills as you sort items based on scientific criteria.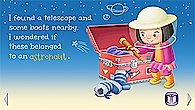 Scientific Tools
Learn about scientific tools such as magnets and telescopes.
Teaches
Skills
Making Observations
Sorting & Classifying
Thinking Like a Scientist
TM & © 2015 LeapFrog Enterprises, Inc. All rights reserved.