Get Ready for Preschool: Amazing Animals
Come along with Chris, Grace, Daniel, and Pilar on a Show and Tell adventure to learn all about their favourite animals. Play a trivia game show, lead animals through mazes, explore the preschool classroom and sing along with an amazing animal song.
Type: Learning Game
Curriculum: Life Science
Works With: LeapPad Academy, LeapPad Ultimate, LeapPad Jr., LeapFrog Epic Academy Edition, LeapFrog Epic, LeapPad Platinum, LeapPad3, LeapPad Ultra, LeapPad2, LeapPad1
Publisher: LeapFrog
Details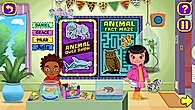 Overview
Join Chris, Grace, Daniel, and Pilar on a Show and Tell adventure, and learn fun facts about 40+ amazing animals.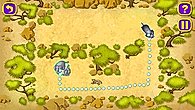 Life science
Lead animals through mazes—avoiding obstacles—to reunite them with their families and learn fun animal facts!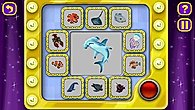 Animal trivia
Learn about 40+ animals—like the African elephant and the spotted owl—and find out what they eat, where they live and more.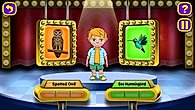 Scientific reasoning
Compare one animal to a similar animal, and use reasoning skills to choose the correct answer to quiz show questions.
Teaches
Skills
Animals
Life Science
Logic & Reasoning
The Learning Difference
"Being a scientist involves comparing, contrasting and deductive reasoning. In this game, children prepare for a lifetime of scientific discovery by building and applying these skills as they learn about the characteristics of a diverse array of animals." – Elizabeth B., Learning Expert
TM & © 2014 LeapFrog Enterprises, Inc. All rights reserved.