Disney•Pixar The Good Dinosaur: Arlo & Spot's Wild Collection
Brave the world of The Good Dinosaur with Arlo and Spot, a big-hearted Apatosaurus and his unlikely human friend. Collect items, learn fun facts, sort and graph what you collect while exploring three naturalistic environments.
Type: Learning Game
Curriculum: Science
Works With: LeapPad Academy, LeapPad Ultimate, LeapPad Jr., LeapFrog Epic Academy Edition, LeapFrog Epic, LeapPad Platinum, LeapPad3, LeapPad Ultra, LeapPad2
Publisher: LeapFrog
Disney•Pixar elements © Disney/Pixar
Details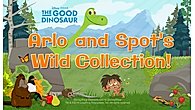 Overview
Help Arlo and Spot get back home by collecting, sorting, and graphing objects from the environment.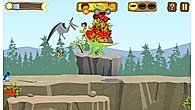 Worlds to explore
Venture through the forest, plains, and mountains. Dodge pterodactyls and raptors as the duo follows the river home!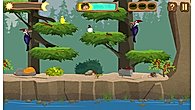 Creatures big and small
Collect small objects as the human boy Spot and bigger objects as Arlo the dinosaur. Then have them work together to collect huge items!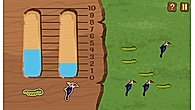 Sorting & graphing
Think like a scientist and collect skills for school by learning about animals, sorting and classifying, and graphing the amazing things you discover!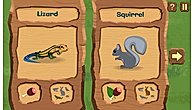 Animal flashcards
Unlock flashcards for every creature you encounter, and discover fun facts about their diet and behaviors.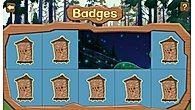 Movie magic
Earn badges for new discoveries and uncover a magical scene from the movie!
Teaches
Skills
Animals
Sorting & Classifying
Tables
Charts & Graphs
The Learning Difference
With 15 levels of fast-paced collection game play, Disney-Pixar™ The Good Dinosaur: Arlo and Spot's Wild Collection combines life science topics with basic mathematics skills. It introduces children to birds, mammals, insects, and more, and provides opportunities to practice sorting skills and using charts to organize and make comparisons.
Disney•Pixar elements © Disney/Pixar