Disney•Pixar Brave Game
Join Merida on this magical quest and discover what it means to be truly brave.
Type: Learning Game
Curriculum: Science
Works With: LeapPad Academy, LeapPad Ultimate, LeapPad Jr., LeapFrog Epic Academy Edition, LeapFrog Epic, LeapPad Platinum, LeapPad3, LeapPad Ultra, LeapPad2, LeapPad1
Publisher: LeapFrog
Disney•Pixar elements © Disney•Pixar
Details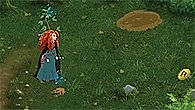 Overview
Embark on 15 unique quests and explore a natural world with flora and fauna native to Merida's forest!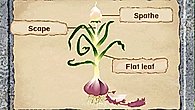 Learn new terms
Challenge yourself with scientific terms and learn to hypothesize.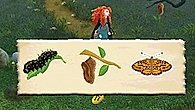 Deductive reasoning
Discover 100+ facts about plants and animals, and use what you know to make predictions about habitats and life cycles.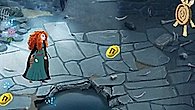 Ready, aim, succeed
Take a crash course in force and gravity, then experiment for yourself by letting your arrows fly!
Teaches
Skills
Earth & Space Science
Life Science
Physical Science
The Learning Difference
This magical quest was co-designed by a team of girls, who showed us what it means to be truly brave. Natural-born scientists, children aren't afraid to experiment and discover by trial and error—if they stumble, they just try again.