LeapTV™ Discover and Learn: The Living Forest
Explore a forest right in your living room! Experience all 4 seasons, interact with plants and animals and collect fun facts you learn about the forest environment.


Number of Players: 1

Number of Controllers: 1
Type: Active Learning Game
Curriculum: Life Science
Notable: Child appears on-screen
Works With: LeapTV
Publisher: LeapFrog
Body Motion
Details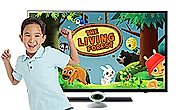 Overview
Step into a forest on your TV screen, explore and learn about plants and animals – while you experience all 4 seasons!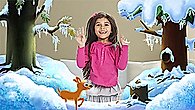 4 seasons
Travel the forest in spring, summer, autumn and winter! Interact with the various animals and plants in each season.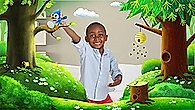 Scavenger hunt
Play a scavenger hunt to find honey bees, dandelions, blue jays, maple trees and other forest flora and fauna.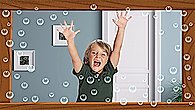 Free play
Go exploring! Wipe rain, snow, butterflies and more off the screen. Hold still to see herds of elk or bison run by!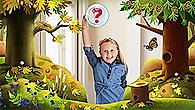 Fun facts
Pop floating bubbles to collect forest facts. Learn about nocturnal animals, how a caterpillar becomes a butterfly and more.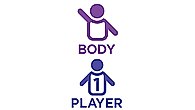 Ways to play
Use body motion to explore the forest and learn about its inhabitants, and interact with the entire game!
Teaches
Skills
Animals
Ecosystems
Making Observations
Plants
Weather & Seasons
The Learning Difference
"While playing this game, children can experience how different plants and animals in a deciduous forest change across the seasons. Children build their observation skills as they learn to identify mammals, insects, flowers and more through open-ended discovery." –Elizabeth B., PhD, Learning Expert
Internet connection may be required for programming update.