Cut the Rope
Cut the rope to feed candy to Om Nom! Collect gold stars, discover hidden prizes and unlock more than 425 levels of sweet physics-based fun. No third-party ads included, for uninterrupted, kid-perfect play.
Type: Learning Game
Curriculum: Just for Fun
Works With: LeapPad Academy, LeapFrog Epic Academy Edition, LeapFrog Epic
Publisher: Zepto Lab
© 2010-2015 ZeptoLab UK Limited. All rights reserved.
Details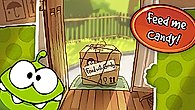 Overview
A mysterious package has arrived, and the little monster inside has only one request…CANDY! Solve puzzles to feed Om Nom.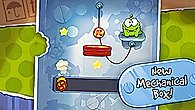 17 boxes, 425 levels
Open 17 different boxes, each with level after level of sweet puzzle fun. Access every level at no extra cost!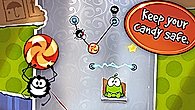 Physics-based play
Tilt platforms, bounce peppermints, dodge force fields and cut the rope at just the right moment to get candy to Om Nom.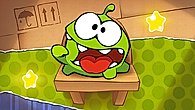 Om Nom stories
Take a brain break and give your belly a good laugh with Om Nom animation shorts included.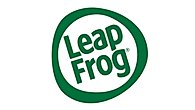 Kid appropriate
This LeapFrog App Center version includes no third-party ads and comes with all gameplay already unlocked.
ZeptoLab, Cut the Rope, Om Nom, Nommies and Feed with Candy are the trademarks or registered trademarks of ZeptoLab UK Limited. © 2010-2015 ZeptoLab UK Limited. All rights reserved.