Cool Blox: Penguins on Tour
Plot the perfect penguin path through 30 icy levels.
Type: Learning Game
Curriculum: Puzzle/Logic
Works With: LeapPad Academy, LeapFrog Epic Academy Edition, LeapFrog Epic, LeapPad Platinum, LeapPad3, LeapPad Ultra, LeapPad2, LeapPad1
Publisher: LeapFrog
Details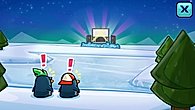 Overview
Use logic and reasoning skills to slip, slide and solve puzzles with the hottest penguin band on their biggest musical tour yet.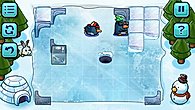 Advancing difficulty
Navigate Cool and Blox through tunnels, off wedges and around walls, ice blocks and each other in levels that sharpen your skills as they increase in difficulty.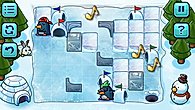 Perfect your path
Collect all of the musical notes on each of the 30 levels—the more notes you get, the higher you'll score!
Teaches
Skills
Logic & Reasoning
Visual Puzzles