Brain Blocks Flash Cards: Sea Animals
Let's learn amazing facts about 30 sea creatures like whales, giant squid and sharks!
Type: Flash Cards
Curriculum: Animals
Works With: LeapFrog Epic Academy Edition, LeapFrog Epic, LeapPad Platinum, LeapPad3, LeapPad Ultra, LeapPad2, LeapPad1
Publisher: LeapFrog
Details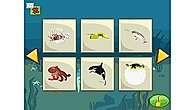 Dive right in
Explore a magical world where whales, giant squid and sharks are right at home.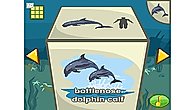 Cool facts
Spin the flash card blocks to learn about animal names, what they eat, how big they are and more.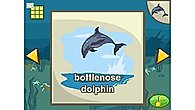 Fun challenges
Plan an animal matching game and quiz yourself on your latest, greatest sea animal knowledge.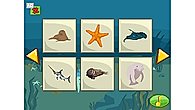 More ways to play
Play in game mode, study mode or quiz mode—play on your own or grab a friend and learn together.
Teaches
Skills
Animals
Ecosystems
Sorting & Classifying